After renovation the Sea Lion has been transformed. The lounge and bar, center of onboard life, have been handsomely re-styled and renovated to accommodate the expedition community.  National Geographic Sea Lion passengers tend to be Adventurous older couples and singles and Mainly American. When all cabins have double occupancy, the ship provides a space ratio of 16.1 tons per passenger and a crew to passenger ratio of one for every 2.8 passengers. At full capacity the space ratio is 16.1 tons per passenger and the crew ratio is one to 2.8 passengers.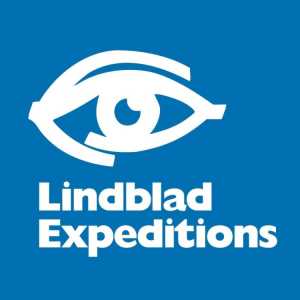 specifications
size
boutique
Style
expedition
Type
ocean
Year of Launch
1982
Year of last refit
2005
Gross tonnage
630t
length
45.72m
width
9.45m
speed
10kts
decks
3
language
en
currency
USD
No of Passsengers
62
No of Crew
25
No of Cabins
31
wheelchair access
-
unique features
Accommodating only 62 guests, National Geographic Sea Lion a one of a kind experience to explore, learn and experience life in Alaska, Costa Rica & Panama, and Pacific Northwest in an intimate and relaxed environment.
gratuties
All gratuities ashore are included in the expedition cost. Gratuities to crew aboard ship are at the guests' discretion.
facilities
Adults only
smoking (some)
dining
entertainment
Sea Lion has a small yet adequate range of entertainment facilities. With everything focused on expedition and discovery, these public areas are there for you to take a break between the excitement of exploring.
health fitness
Sea Lion offers a traditional range of health & fitness facilities, including a fitness area and a spa.
kid & teen
Though National Geographic Sea Lion does not have any facilities specially catered to children, she offers a range of daily activities and enrichment programs bounds to interest under-18s.
Daily kids activities may include snorkelling and swimming with playful sea lions, hiking among colonies of birds, and sitting together as the community collectively recounts the day at Recap. These are the things you'll remember together. Aboard ship, kids can never get too far away, but they're also able to exercise their own independence. Often "kids' tables" spontaneously form, giving kids the chance to create their own friendships. In other cases, families allow kids to freely join different activities groups by day, then enjoy dinner together every night.
Photo workshops with a Lindblad-National Geographic certified photo instructor using smart phones or point-and-shoots. Hands-on science using the video microscope and learning about conservation projects, plus hands-on nature lessons with our naturalists who are trained to work with kids and are excellent role models. Journals and journaling time. Scavenger hunts. And "certificates of achievement" for various accomplishments. The kids' program is learning disguised as fun. You'll see kids discover hidden talents and gain confidence while having the time of their lives. Kid-friendly menus and movie night with pizza are always a hit, too.
enrichment
As an expedition ship, Sea Lion boasts an expansive range of exploration equipment, including: bow camera, hydrophone, kayaks, snorkelling gear, splash cam, underwater video camera, and video microscope. These allow guests to discover the destinations visited in more depth and in a more exciting way than a regular cruise would.

Whilst onboard, experts on destinations and naturalists are available to talk to and also give lectures on a wide range of topics associated with destinations visited.