MS Maud, previously MS Midnatsol, is named after one of the most famous polar vessels of all time, Roald Amundsens "Maud" from 1917. The original "Maud" got her name from the first Queen of modern-day Norway. She also had her namesake in Hurtigruten's 1925 flagship DS Dronning Maud ("DS Queen Maud").
Today´s MS Maud is equipped with advanced technology that makes her exceptionally well-suited for expedition cruises in Norway.
Premium comfort, Science Center and gym
The interior of the ship features natural Scandinavian materials like granite, oak, birch and wool, to create a relaxed and stylish atmosphere. On deck 5, you can visit our Science Center, which is packed with state-of-the-art technology and interactive learning tools.

On deck 9, you can enjoy the spectacular views from the outdoor Observation deck, workout in the outdoor gym and soak in one of the hot tubs. And there´s no better way to enjoy the view than with a refreshment in the Explorer lounge & bar.
More sustainable voyages - powered with biofuel
Sustainability is the core of every detail of your Hurtigruten adventure. Hurtigruten is constantly pushing boundaries, and aim to become completely emission free. As the first cruise line in the world, Hurtigruten is permanently introducing biodiesel as fuel on a number of ships – including MS Maud.
Biodiesel reduces (CO2) emissions with up to 80 % (compared to regular marine diesel). Hurtigruten's environmentally certified biodiesel is produced from waste from industries such as fisheries and agriculture – which means no palm oil is used in the biofuel production and no negative effects on rainforests. Hurtigruten will use biodiesel in combination with other low-emission fuel.
As the rest of the Hurtigruten fleet, single-use plastic is banned on MS Maud. This ship is also equipped for shore power, completely eliminating emissions when docked in ports with shore power facilities.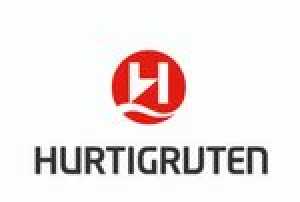 specifications
size
medium
Style
expedition
Type
-
Year of Launch
-
Year of last refit
-
Gross tonnage
-
length
-
width
-
speed
-
decks
-
language
-
currency
-
No of Passsengers
-
No of Crew
-
No of Cabins
-
wheelchair access
-
dining